Back
Captain Brian Cournane Captures $36,000 Brickenden Trophy Victory at Royal Horse Show
Captain Brian Cournane of Ireland enjoyed a win in the $36,000 Brickenden Trophy International Jumpers riding Penelope Cruz on Thursday afternoon.
From a starting field of 19 entries representing eight different countries, nine combinations advanced to the jump-off over Wade's course. The leading time continued to get progressively faster throughout the jump-off, with the final entry of Cournane and Penelope Cruz, his 10-year-old Irish Sport Horse mare, stopping the clock in 28.69 seconds to take the win.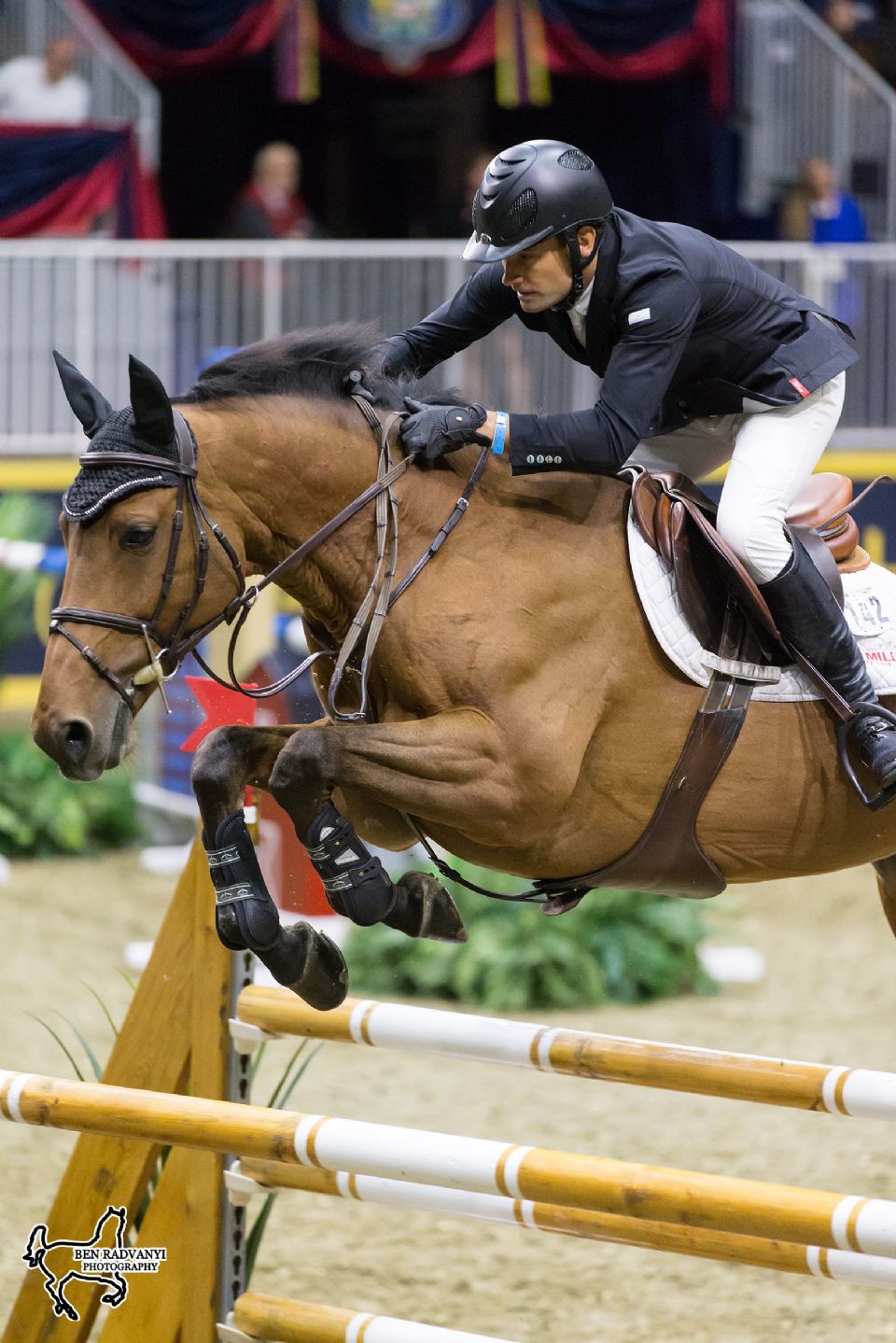 Ireland's Captain Brian Cournane rode Penelope Cruz to victory in the $36,000 Brickenden Trophy on Thursday afternoon, November 8. Photo by Ben Radvanyi Photography
"She's naturally a very quick horse, so I knew that if I could do the distances and be tight, she covers the ground very quickly," said Cournane, who acquired the mare from fellow Irishman Darragh Kerins a year ago. "I had to have a lot of confidence in her to do the tight turns and trust that those jumps would stay up and that we'd be fast.
"I'm so honoured to be here," continued Cournane, who is competing at The Royal for the first time. "It's a wonderful show, and I've heard so many great things about it. I was first reserve on the invited riders' list for a couple of weeks; I was really hoping I'd get in and, at the end, I did!"
While Cournane is new to the Royal Horse Show, he's very familiar with this year's Royal Horse Show course designer.
"It's very funny; when I was a kid doing hunter trials in Ireland, I was 16 or 17, and Alan was building the courses back then," said Cournane, 36. "Now we're at The Royal, and he's building! It's incredible."
With less than a second separating the top four finishers, second place with a time of 29.09 seconds went to Canada's Keean White aboard Tahiorn while third place was awarded to Daniel Bluman of Israel with a time of 29.18 seconds riding Colestina H. Rounding out the top four with a time of 29.58 seconds was Kent Farrington, the defending champion of the Royal Horse Show's marquee event, the $205,000 Longines FEI Jumping World CupTM Toronto, riding Daddy Cool.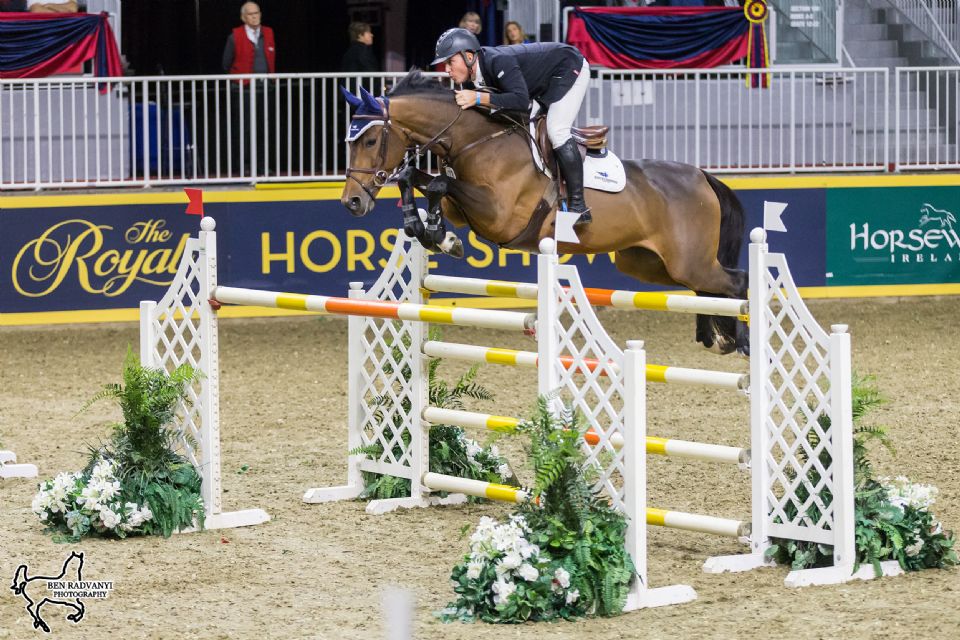 Keean White of Rockwood, ON, took second in the $36,000 Brickenden Trophy riding Tahiorn. Photo by Ben Radvanyi Photography
$36,000 Brickenden Trophy International Jumpers – Final Results
Thursday, November 8

Rider Hometown Horse Faults/Time

1. Capt. Brian Cournane Ireland Penelope Cruz 0/0/28.69
2. Keean White Rockwood, ON Tahiorn 0/0/29.09
3. Daniel Bluman Israel Colestina H 0/0/29.18
4. Kent Farrington United States Daddy Cool 0/0/29.58
5. Karen Polle Japan Sari 0/0/30.04
6. Nicole Walker Aurora, ON Falco Van Spieveld 0/0/30.67
7. Ian Millar Perth, ON Truman 0/0/31.96
8. Catherine Tyree United States Catungee 0/4
9. Rowan Willis Australia Shark 0/8
10. Amanda Derbyshire Great Britain Roulette BH 4
11. Molly Ashe Cawley United States Cat Ballou 4
12. Adrienne Sternlicht United States Fantast 5