Back
Canadian Equestrian Team Kicks Off FEI World Equestrian Games™ Tryon 2018 in Style
Brittany Fraser-Beaulieu of Saint Bruno, QC, proudly represented the maple leaf as the flag bearer for the Canadian Equestrian Team (CET) during the Opening Ceremony to kick off the FEI World Equestrian Games ™ Tryon 2018 at the Tryon International Equestrian Center (TIEC) in Mill Spring, NC on Sept. 11, 2018.
"To walk in and hold the flag for Canada is a real privilege," said Fraser-Beaulieu, who will be competing in dressage at WEG, partnered with All In, a 13-year-old Dutch Warmblood gelding she co-owns with her husband, Marc-Andre Beaulieu and father, Craig Fraser. "Thank you to all of my peers who have chosen me to do this. I wish all of the Canadians the best of luck here in Tryon."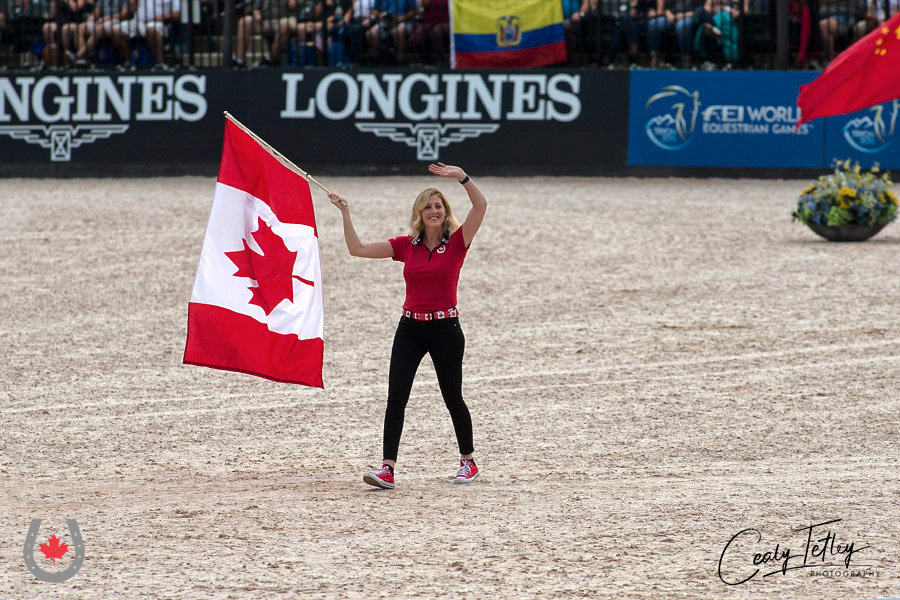 Photo by TetleyPhoto.com
Fraser-Beaulieu is competing at her second major games, having helped the Canadian Dressage Team earn the silver medal at the 2015 Toronto Pan American Games.
"This is my first World Equestrian Games, and I couldn't be more excited to compete here at Tryon. All of our teammates are best friends and we are a strong team this year, she said."
"Brittany was nominated as an individual who best personifies the flag bearer, and she did a fabulous job carrying the standard proudly as we march forward into WEG 2018" said Jon Garner, EC Director of Sport and Chef de Mission for the CET at WEG. "Everybody within the team has really pulled together, the athletes are in great spirits and the horses are all in great shape. We are very much looking forward to competition getting underway."
Canada is being represented by a total of 39 athletes from seven FEI disciplines at WEG:
Dressage
Endurance
Eventing
Jumping
Para-Dressage
Reining
Vaulting

Competition gets underway on Sept. 12 with dressage, endurance and reining. For the full schedule, live results, and more info visit https://tryon2018.com .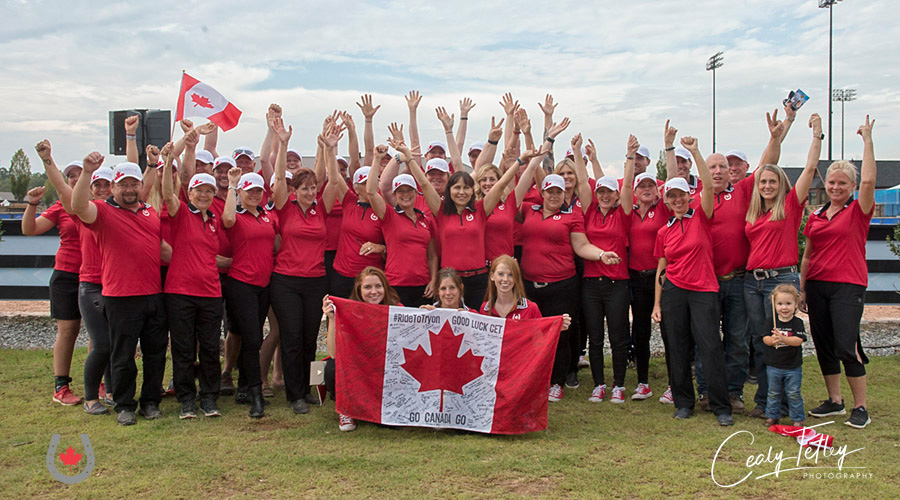 Photo by TetleyPhoto.com