Back
Meet Canada's Newest FEI 4* Dressage Judge: Lee Tubman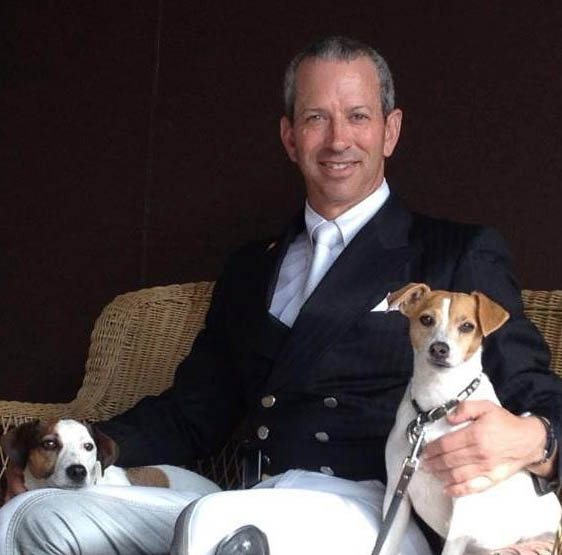 Well known dressage athlete, coach and judge Lee Tubman is now a newly minted FEI 4* official.
Tubman joins an increasingly shrinking list of Canadian FEI dressage judges who include:
Elizabeth McMullen - 5*
Brenda Minor - 4*
Lorraine Stubbs - 4*
Cara Whitham - 5*
Former FEI 4* judges Joan Macartney and Lorraine MacDonald are retired from their FEI status (although still retain their National judge status) having reached the FEI mandatory age limit of 70 years.
"I feel very grateful and privileged to have achieved my FEI 4* Dressage Judge status." said Tubman, "I owe a great deal to my mentors who believed in me and encouraged me over the years."

A native from Saskatchewan, Tubman got his start in a western saddle before switching over to dressage.
In 1981, when the first ever North American Young Rider Championships were held in Illinois, USA, Tubman competed on Team Ontario and captured the Team Bronze medal as well as placing 11th individually. He went on to earn a Team Gold medal in 1982.
"It was the first ever Dressage Young Riders Championships and it was by far the biggest show I had ever attended. However I was so naive that I was not nervous at all and actually performed well given my modest level of training and show experience in Dressage. I was on a Team with two other Ontario riders, one of which was Ashley Holzer. Before I came to this show my coach took a picture of a shadbelly to a tailor and I had a jacket made. It turned out amazingly well. Ashley only had a short jacket so she sweet talked me into borrowing it for the show - so we both wore the same jacket!"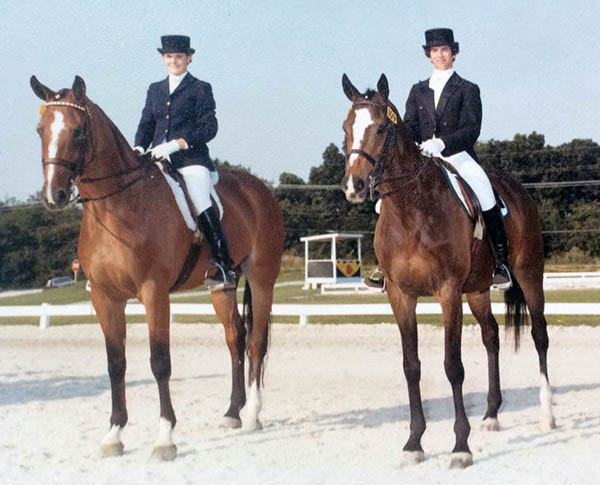 (4x Olympian) Ashley Holzer & Lee Tubman
1981 North American Young Rider Championships
Facebook

In more recent years, Tubman achievements include coaching multiple young athletes to medals and top ten placings at the NAJYRC, being named 3M Canada as male "Coach of the Year", in addition to top placings in the FEI ring at the Advanced and Grand Prix levels.

Tubman credits his experiences as a coach & athlete as a guiding light in his role as a judge.
"I always try to remember and appreciate how much work it takes to get a horse in the show ring and reflect that in my marks and comments in a positive supportive way. As a rider, I always found positive comments an inspiration."
Although now a resident of Wellington, Florida, Lee continues to travel across the world both officiating and giving clinics in both North and South America.