Back
Clayton Fredericks Leaves Team Coach Role of Canadian Eventing Team
On November 15th,(former) Canadian Eventing Team Coach Clayton Fredericks took to his website and Facebook page to announce that he will no longer be performing the role for Canada.
It brings to an end a tumultuous term for the Australian Olympian, including most recently the Rio 2016 Olympic appeal involving Jessica Phoenix which led the arbitrator to remark that the actions of Fredericks and Equine / Equestrian Canada (EC) were highly inappropriate, and awarded $35,000 towards the legal costs of Phoenix and her owners. Awarding of costs is a very rare thing when it comes to appeals, and this particular one might be the highest ever in Canadian sport.
In spite of the damning report from The Honourable Robert Armstrong, Q.C. of the Sport Dispute Resolution Centre of Canada (SDRCC), EC still chose to include Fredericks at their recent High Performance review meetings held in November at the Royal Winter Fair. Even more surprising was that the meetings were led not by EC's newly minted Sport Director, Jon Garner, but instead Benoit Girardin - the lawyer who represented EC's in the SDRCC awarding of costs hearing.
It also also come to light that Canadian Eventing Team riders discovered during their pre-Olympic training camp that Fredericks had hired team member Colleen Loach assistant trainer for his Fredericks Equestrian International business. As Horse-Canada.com points out in their coverage, this is "a blatant conflict of interest considering he was a member of the Olympic selection committee at the time of her recruitment and hiring."
This is in addition to the questions that have been raised given that Fredericks riders and competes horses owned by EC's president Jorge Bernhard's wife, Amanda Bernhard including FE Bowman, FE Money Made, and FE Vindus.

Further Coverage
Original Statement from Clayton Fredericks
source: FredericksEquestrian.com
There is nothing permanent except change and as we near the end of November it is fair to say that 2017 will be one of change for myself and Fredericks Equestrian!

With the post games review in full swing it is clear that High Performance Eventing in Canada will require some change to continue and build upon it's success. The challenge of a relatively small pool of High Performance riders spread across North America and Europe is one that cannot be underestimated and a rethink of the traditional program and the role of a Head Coach is required, not just to support the riders at the top level of the sport but also to support the development of the up and coming combinations to increase this pool of riders.

As November ends so does my time with Equestrian Canada and my role as the International Technical Advisor. The last 4 years have certainly been interesting but years that I would not change. While as a Federation we may not of always had the smoothest lead up to Championships but I am proud of the fact that we always pulled together as a team. Since I took over the role in 2013, Canada has finished a team at every Championship, which is a testament to the grit and determination of everyone involved. Looking forward to the future, I hope this is one trait the Canadians can carry forward.

While I may be stepping away from this role in an official capacity I still hope to provide support to the Canadian riders who have supported me. I look forward to continuing to coach and help develop an exciting group of Canadian up and coming riders in their ambition to make a Senior team. I am also excited to announce the addition of Canadian Olympian, Colleen Loach to the team at Fredericks Equestrian in the role of Assistant Trainer. Colleen's skills and experience in developing young horses will be a valuable addition to our team and likewise I hope the support we can offer at Fredericks Equestrian will help Colleen become a regular on future Canadian teams.

Looking forward to 2017, I am excited with the challenge of re-establishing myself at the top level as a competitor and continuing to develop Fredericks Equestrian International and our sale horse program. With the recent announcement of Tryon as the WEG venue it has added some extra motivation to be qualified and in contention for what will be a 'home games' for all involved at Fredericks Equestrian. I have the support of fantastic group of Australians living in North America with an exciting group of young horses and am really looking forward to the future challenge.

For the remainder of 2016 I am looking forward to spending some time with my family both in Australia and the UK over Christmas and New Year and and looking forward to an exciting 2017 eventing season!

Clayton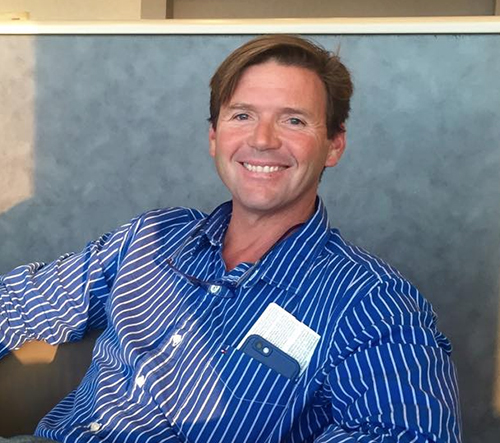 Featured Ads
Join our Mailing List!