Back
Canada's Rob Stevenson & FEI Eventing Risk Management Steering Group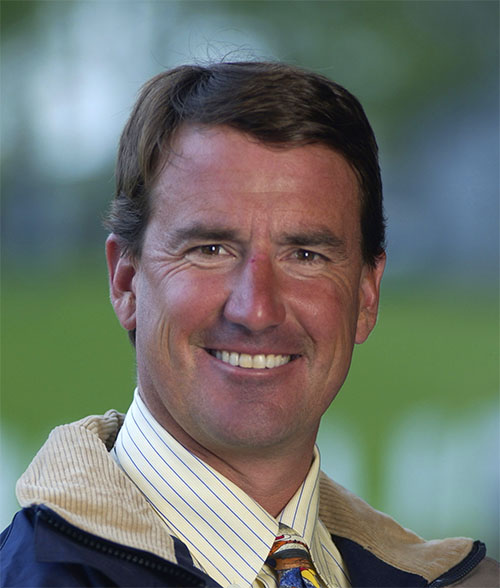 The FEI Eventing Risk Management Steering Group held its first meeting at FEI headquarters in Lausanne (SUI) this week. Chaired by David O'Connor (USA), the group has been set up to look at ways to minimise risk factors in Eventing, with a focus on coordinating risk management initiatives on a global basis.
The Steering Group brings together an extensive breadth of experience and expertise:
David O'Connor (Chair), former FEI Bureau Member and Olympic Eventing champion in Sydney 2000
Mike Etherington-Smith (GBR), international cross country course designer and equestrian consultant
Daisy Berkeley (GBR), FEI Eventing athlete representative and international athlete
Rob Stevenson (CAN), former international Olympic athlete, cardiologist and Canadian National Safety Officer
Geoff Sinclair (AUS), FEI Eventing Technical Delegate and former President of the Australian Equestrian Federation
Staffan Lidbeck (SWE), FEI Veterinarian and Swedish Eventing team coach
Laurent Bousquet* (FRA), international Eventing athlete and coach of the Japanese equestrian team
Philine Ganders* (GER), FEI Level 3 Eventing Steward and member of the German National Federation
The 19 October meeting established the framework for the group's work, which includes investigating new ways to reduce horse falls, and identifying factors to decrease the number of serious injuries to athletes and horses using research studies from around the world relating to risk management. Other key areas for the group are the evaluation of statistical analysis gathered to date, including athlete qualifications and performance history, and a review of fence design. Safety equipment, the education of athletes and officials, and the roles and responsibilities of officials will also be reviewed.
The group will ensure worldwide communication and sharing of information, with the FEI as the point of contact for research ideas.
The Steering Group will build on the existing extensive work already done on risk management by the FEI Eventing Committee, National Federations and external parties, and will produce a list of recommendations to the FEI Eventing Committee by the end of February 2017. A presentation of the group's findings will also be made at the FEI Sports Forum in April next year.
A risk management summit will be held in February 2017, building on the annual meeting of National Safety Officers (NSOs), to also include athletes, coaches, course designers and technical delegates.
"The meeting was a great starting point for the group," Chair David O'Connor said. "There are a tremendous amount of questions to be asked and we are all very serious about trying to find answers to those questions. I think it is a good forward step for the FEI, building on the extensive work that has been done over the last 16 years since the Hartington Report through to the recent Charles Barnett report and recommendations.
"We all love this sport and acknowledge that it carries inherent risks, but we owe it to everyone in the Eventing community to do everything we can to make it as safe as possible for our athletes and for our horses."
FEI Secretary General Sabrina Ibáñez said: "The first meeting of the FEI Eventing Risk Management Steering Group this week marks an important point in the acceleration of our efforts on safety. The sport has suffered such terrible losses this year and these affect us all very deeply. The wide-ranging expertise of the members of this group will play a crucial part in our ongoing work to make the sport as safe as possible."
The FEI has conducted and continues to conduct in-depth research into ways to reduce the level of risk in the sport, including last year's Eventing risk management audit by Charles Barnett, data collection and evaluation completed on an annual basis, the appointment of NSOs in all countries where Eventing competitions are held, education and training, course design and cross country guidelines.
The FEI is committed to ensure that, at each level, responsible athletes are participating with progressively trained horses in order not to be exposed to a higher risk than what is strictly inherent to the nature of the competition.
Full details on risk management in Eventing can be found on the FEI website: http://fei.org/fei/disc/eventing/risk-management

* Laurent Bousquet and Philine Ganders did not attend the first meeting, but will be part of the steering group.